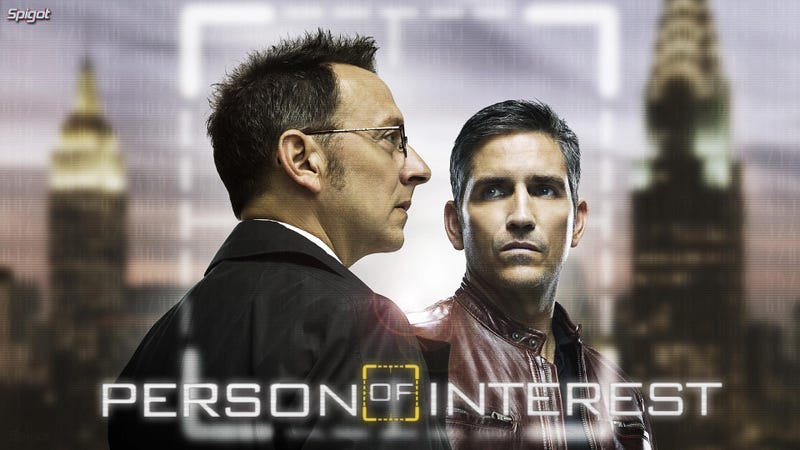 This week when seven heroes were forced to live under new identities, curb behavior that could be marked as deviant and run to avoid execution, a song to keep us warm was not the one played when all hell broke loose.
Person of Interest's season finale's closing notes were terrifying, vengeful, hopeful and perfectly carried on the haunting vocals and somber, intense delivery of Radiohead's Exit (Music for a Film). It's a show that continues to be smart in its writing and continues to utilize amazing songs to convey emotional turmoil.
It's always a pleasure to hear your favorite bands, discover new music or just recognize some truly fitting lyrics and music used for certain scenes in television. Here's a list of some of the ones I can think of:
1. Person of Interest - Radiohead's "Exit Music for a Film"
As previously mentioned, it's a season finale that had me reeling.
2. Six Feet Under - Sia's "Breathe Me"
For me, the two moments that were most memorable in Six Feet Under occurred when David was kidnapped and Michael C. Hall's fantastic performance of David's trauma in the aftermath; and seeing the Fishers' future partially through Claire's eyes, with their send off accompanied by Sia's "Breathe Me".
3. Becoming Human - Miike Snow's "Plastic Jungle" and The Horrors' "Scarlet Fields"
I've got a confession to make. This show, a spin-off from the UK's Being Human, made me harbor a guilty pleasure love of Miike Snow in 2011. The mini-series was a fun, darkly filmed story that somewhat mirrored the key players in Being Human - except the Vampire, Werewolf and Ghost were high school misfits enduring the cruelty that teenagers can bring, while trying to solve a murder mystery. It was campy, sort of channeled Scooby Doo but with real monsters playing the detectives. It was more than that, of course but it also threw in some great, terribly catchy, and tongue-in-cheek references in oddly fitting music to match the atmosphere of the show.
4. Luther - Massive Attack's "Paradise Circus" and Emiliana Torrini's "Gun"
Luther is a show that can do no wrong when the credits roll. There were so many great songs used at the close of every episode. Really, they all could be listed to sum up the brutality of every episode or key scenes at the end. And Paradise Circus as the opening track? It actually make me stressed a little it when it cuts off a usually brutal opening scene. So easy going. Misleading. Seductive. Unsettling.
Perfect.
5. Weeds - Illinois' "Nosebleed"
Admittedly, I've never watched Weeds. Yep. Never. The only reason I know they used the song, was that one day I got an excited band's newsletter stating that there was tabletop dancing to their song. I saw them open for The Fratellis at some point and that night, they achieved the status of being better than the actual headliner.
In watching the scene (out of context for me, for sure, since as I said I haven't watched the show), it's sort of a scary and awkward set up. It's a great song though and a completely low key, sort of rough housing bar song that makes it work.
There are so many television shows and so many songs out there... which perfect ones come to your mind?